Geldings, Colts, Mares & Fillies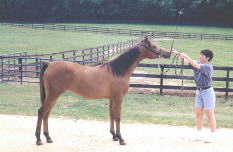 This is Bella Magnifficaa
(WN Ultimate Star x Magnifficaa by Echo Magnifficoo)
"Bella" is pictured here with owner
Tanique Chapin of Silver Springs,
Maryland
"Bella", a yearling, possesses all the
necessary ingredients for a promising future in both halter and
performance.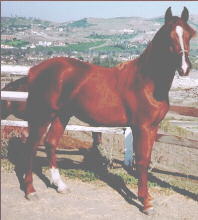 This is CB Shadow Fax
( Cinco Bey x Sybylia)
This Half-Arab Gelding
is proudly owned by
Cris Gardner of Maryville TN.
"S Fax" has been trained in dressage
but you are more likely to find
Cris & Sfax on a trail ride
or a stroll around the farm.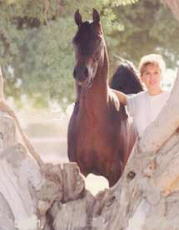 This is LE Payday Bey
(W.A. Kash x Classic Moment)
Payday is proudly owned by
Glenn and Kathy Larsen of Kent, WA
He is pictured in this photo
with Kathy Larsen
More information on LE Payday Bey
can be found on our stallion pages.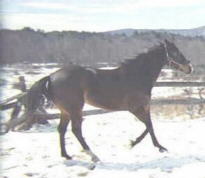 This is Lots of Slots. She is a 10-year old Thoroughbred mare (Big Bet x Miss
Avionce). She is trained in dressage and hunt and is the Dam of Nishans Aviance,
an Anglo-Arab filly.
Lots of Slots is proudly owned by
Joyce Keith of Holyoke, MA.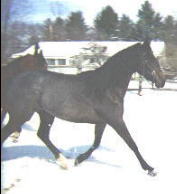 This is Nishans Aviance

She is a 2-year old Anglo/Arab filly by Nishan El Reeh and out of Lots of Slots
who is pictured above.
She is also owned by
Joyce Keith of
Holyoke, MA.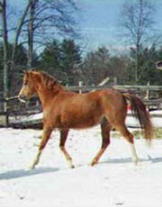 This is Haat Stuff
He is a 19- year old Arabian gelding
by Haat Shot
He is proudly owned
by
Mara Keith-Hunter
of
Northhampton, MA.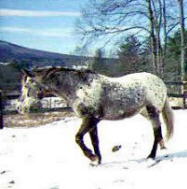 This is Hawk
Hawk is an Appaloosa mare
who is
proudly owned
by
Gayle Keith
of
Northhamton, MA
[ Back ] [ Ennistymon ] [ Home ]