Scrapbook
Once in awhile we have some time to have fun with pictures. The pictures on this page
are such an example. They are each produced from two pictures. One being used
as a background and the other as the feature in the foreground.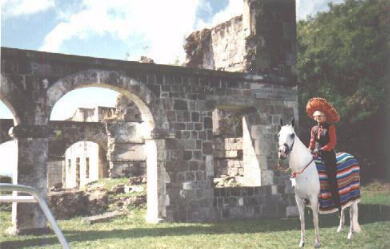 This picture was created using a photograph of some Mayan Ruins
that are located where we vacation in Mexico. We placed the
photo of Pam and Loriana into the picture.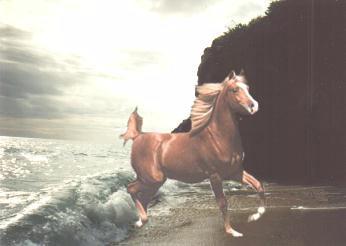 The same process was used to create this picture. The
background is a beach in St.Kitts and Shooting Stahr
was from a Rie Young photo we have on our site.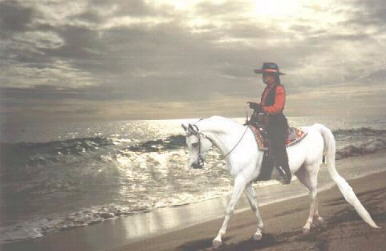 The background photo in this picture is of the beach right before a
storm Once again we placed Pam and Grand Finale into the photo.